Last night Justin and I went grocery shopping and naturally went to the pudding aisle to buy our pudding. To our surprise there was a new 100 Calorie pudding flavor.... Creme Brulee Rice Pudding and it is DELICIOUS. Seriously, this pudding tastes exactly like creme brulee. So if you like the delicious creaminess of creme brulee and the interesting texture of rice... this is your pudding.
Also, here are a couple photos of us.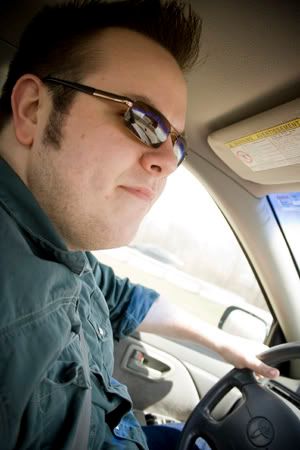 I'm finally starting to feel like I weigh less.
Things I've noticed that have changed since I've lost weight.
- My skin looks amazing. It's actually glowy.
- My stylist told me that my hair was nice and healthy & actually I've noticed it hasn't been as dry ... coincidence?
- I hardly ever have gas anymore, unless I slip and eat something bad.
- I don't poop as much (sorry, I'm trying to be as honest as possible)
- My mood is a lot better
- I can feel the difference when I eat something bad
- I know when I am full
- I lose pockets of fat- currently my arms & butt are shrinking.